The Therapy Rooms
A Beauty & Well Being Boutique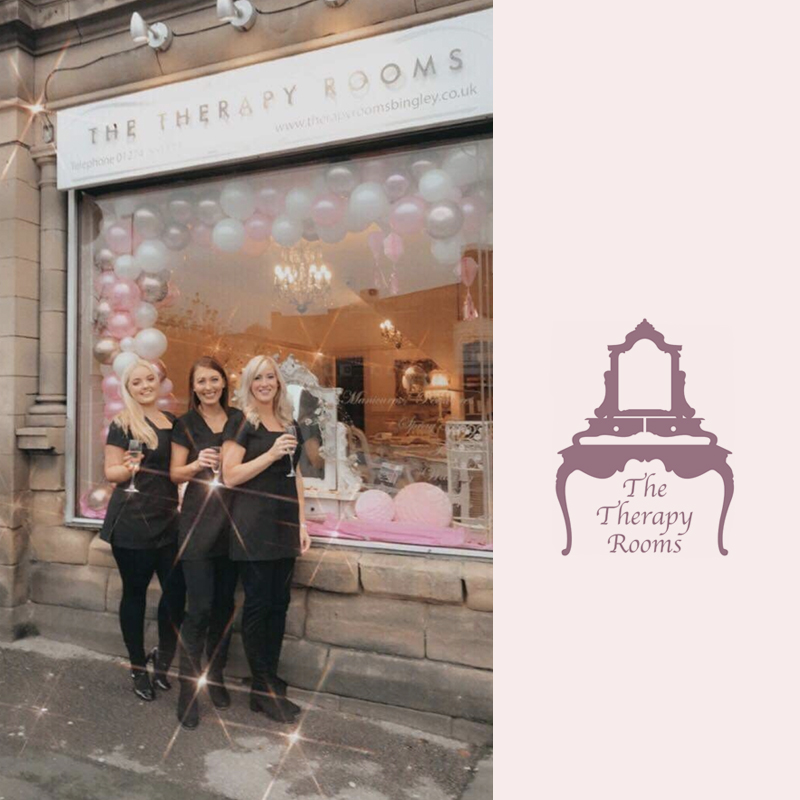 About Us
The Therapy Rooms is a beauty salon situated in the market town of Bingley. With plenty of on road parking, a nearby pay and display car park, train station and regular bus routes,  The Therapy Rooms is easy to travel to, there's even a popular bar and eatery just two doors down!
We pride ourselves on being friendly and approachable yet still maintaining professional high standards. We provide a wide range of treatments, aesthetic and holistic, why not indulge in one of our Deluxe manicures or pedicures, or sink into our heated treatment bed during one of our tailored facials. There really is something for everyone here at the therapy rooms!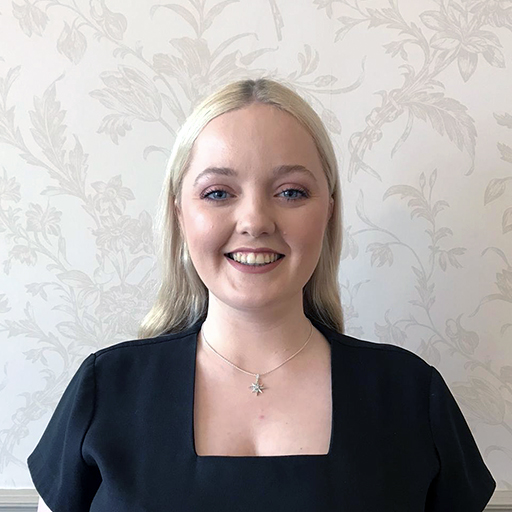 Read about Yasmin
Yasmin joined The Therapy Rooms team in 2012 as an apprentice aged 17. She completed her level 2 and 3 in beauty therapy and nail technology at Craven college and stayed at the salon full time thereafter. In 2014 Yasmin trained with CND in CND Shellac and has been a self-proclaimed nail fanatic ever since! Flash forward  and Yasmin is now one of 3 owners here at The Therapy Rooms and spends most of her time doing what she loves, nails! She prides herself on being quirky and creative and loves designing and painting funky nail art, you can find some of her work on The Therapy Rooms social media pages. Yasmin continues to perfect her skills and keeps up with the latest techniques within all areas of beauty therapy. As our longest standing member, her wealth of knowledge truly makes her an ambassador to the industry she knows inside and out.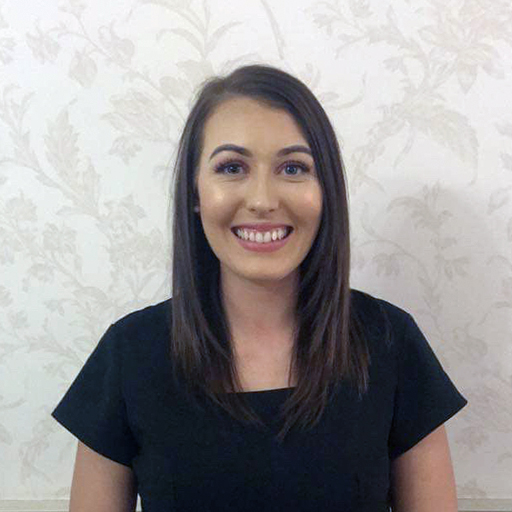 Read about Beth
Beth graduated the Yorkshire College of Beauty Therapy in 2014 with an ITEC, CIBTAC & CIDESCO qualification under her belt. At the age of 19, Beth made the big move to London and worked in a busy, city salon, but after some time, came home to Yorkshire and worked in a local spa where she began to expand her holistic skills, performing many massages and facials. In 2016 Beth joined the growing Therapy Rooms team, livening up the salon with her energy, and instantly becoming part of the salon family. She spent time perfecting her nail techniques and mastered the art of eyelash extensions but still holds love for the holistic therapies that once filled her day. Beth is now one of the 3 salon owners at The Therapy rooms and continues to focus on expanding her skills. `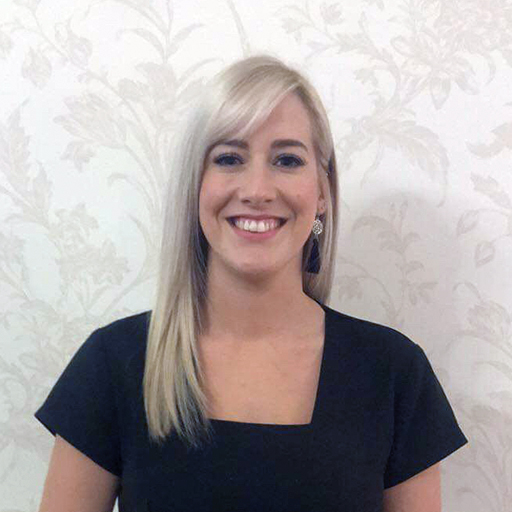 Read about Toni
Toni attended Craven college in 2006 completing her level 2 and 3 in Beauty Therapy and Nail Technology. After her first place of employment, Toni started her own business aged 20, which she successfully ran for 3 years, only taking a break to have her two children. Wanting to incorporate family and working life, Toni joined The Therapy Rooms team in 2017 completing the salon family, and is now one of the 3 owners of the salon, bringing her experience, expertise and caring nature to the team. Now with over 14 years of experience in the industry, Toni continues to expand her skill set with further training and has found her forever home here at The Therapy Rooms.
The Therapy Rooms Services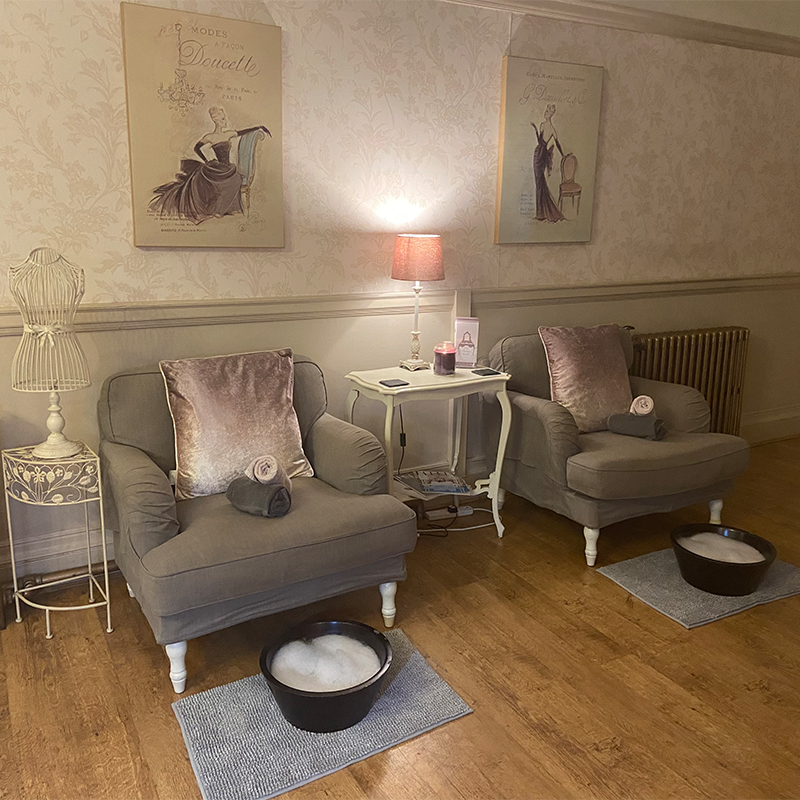 Our Deluxe Pedicure
Take the weight off your feet with our most luxurious pedicure. This pedicure includes a replenishing foot soak, cuticle tidy, nail file and shape, removal of hard skin and a refreshing foot scrub. This treatment also includes a decadent foot mask, heated booties, a heavenly foot and lower leg massage, and a polish of your choice.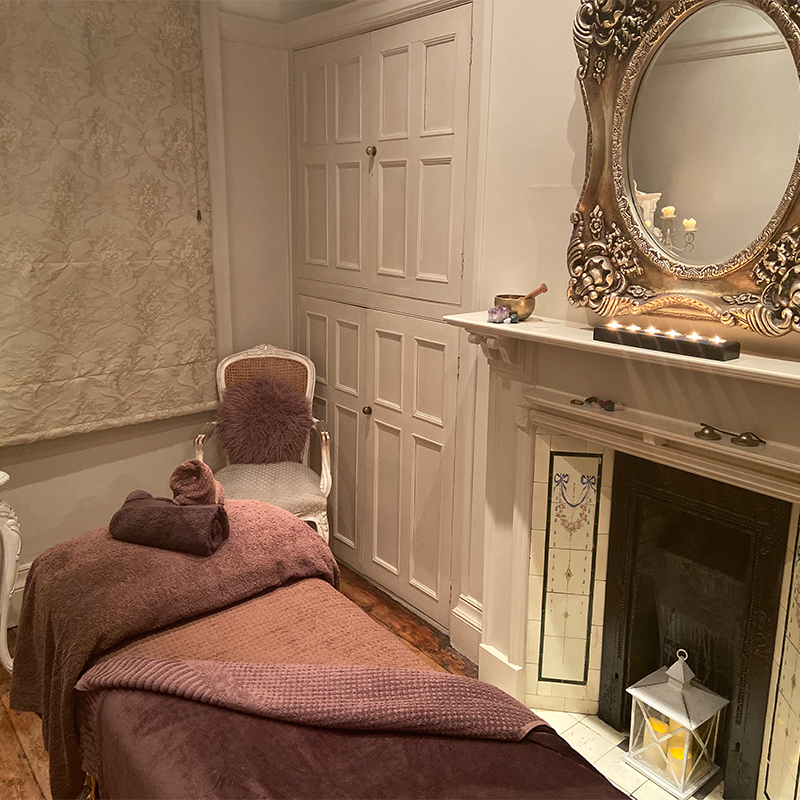 Our Anti-ageing Facial
This targeted, professional, antioxidant-rich treatment promotes collagen production and maintains the skin's elasticity. Vitamin E and peptides combat fine lines and wrinkles to slow the ageing process. This includes a specific eye treatment to reduce puffiness and diminish dark circles using cooling, contouring ceramics.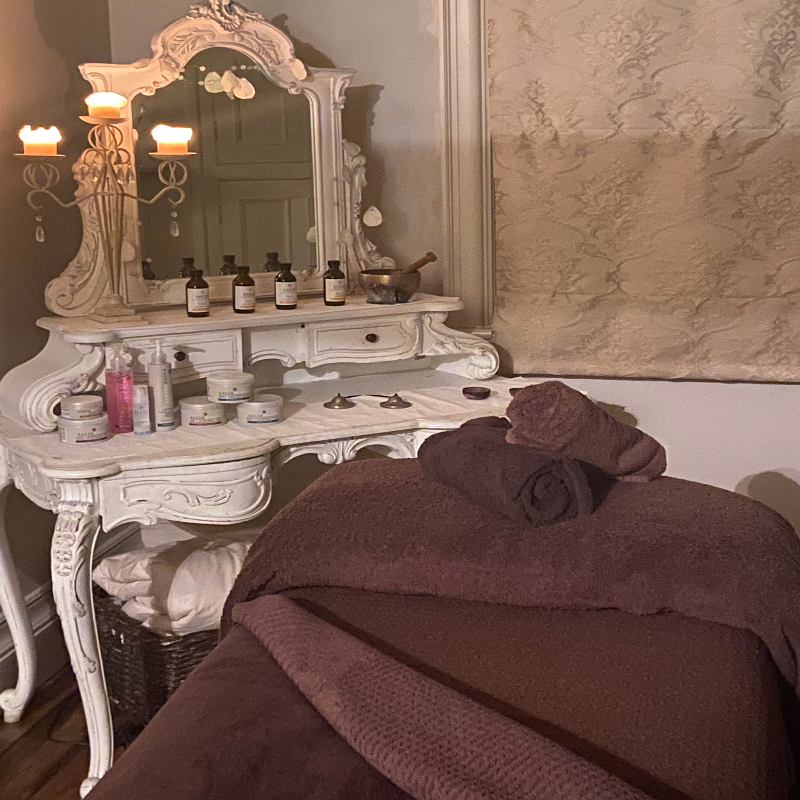 Our Aromatherapy Massage
Aromatherapy
Our Aromatherapy Body Massage is tailored to your specific needs. Choose between a range of essential oils, to relax and de-stress, or invigorate and motivate your muscles. If you are fancying something a little different, why not try our detoxifying Aromatherapy Indian Head Massage that can help to relieve tension and fatigue. We can tailor the treatment to your needs, listed below are a selection of our oils and their benefits in aromatherapy massage.
Lemongrass- 
Our zingy lemongrass blend is invigorating and helps to improve the bloods circulation. Lemongrass has been found to hold anti-inflammatory properties so is perfect for someone with arthritis or aching muscles.
- invigorating
- citrus scent with earthy undertones
- anti-inflammatory properties
- helps to improve blood circulation
Lavender- 
Soothing lavender oil is the most relaxing of our oils and is great for relieving insomnia or stress. The subtle, floral scent can help to improve general wellbeing along with the massage itself. 
- Relaxing
- Helps to relieve insomnia 
- balances general wellbeing 
Eucalyptus- 
Our Eucalyptus Aromatherapy Massage is our more medicinal massage, using eucalyptus' decongesting properties to help relieve symptoms of sore sinuses or stuffy noses. Using the lemongrass oil in an Indian Head Massage can also help stimulate the hair follicles to aid hair growth and scalp health. 
- Medicinal
- clears airways
- soothes sinuses 
- Helps eliminate stress
Mandarin- 
Mandarin oil has an orange-like, fruity and floral scent. Like the lavender oil, it can help to relax and soothe whilst also helping with mood and general wellbeing. This Aromatherapy Massage is ideal for someone who is constantly on the go and is in dire need of some "me time".
- Relaxing
- Fruity, floral scent
- mood booster
 
Patchouli- 
Our Patchouli oil has a sweet, earthy aroma. The use of patchouli oil in Aromatherapy Massage can help to reduce the symptoms of anxiety due to its relaxation properties. Some studies have also found that using a diluted patchouli oil on the skin can reduce the appearance of scarring and stretch marks. 
- relaxing
- helps to relieve symptoms of anxiety
- scar reducing properties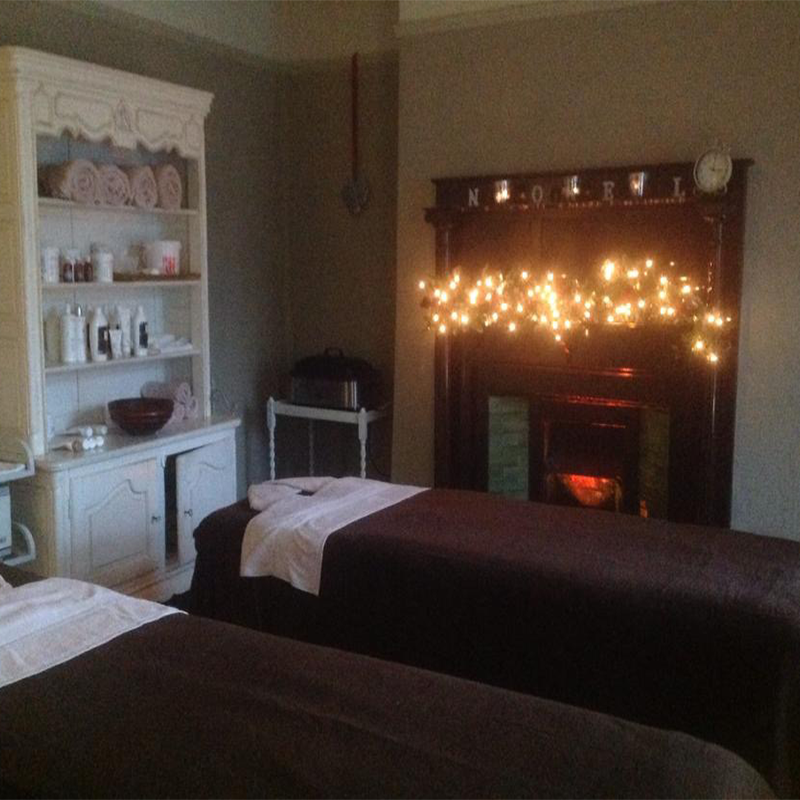 Our Double Treatment room
Our double treatment room is ideal for couples, friends, or mothers and daughters. Choose from our range of facials, Swedish Massage, or Aromatherapy Massages and let the day melt away together in our spacious yet cosy Double Treatment Room.